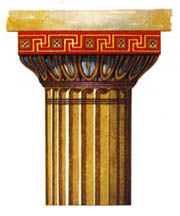 Links theory and practice in personal spiritual growth, philosophy of formation and Pagan ministry in a way that is academically informed, honors the Earth and sentient life, and is communally relevant. This core course focuses on a holistic spirituality—nurturing body, mind and soul life, creating a dialogue between those practices of tradition, personal health and relationships, and the concerns of ministry. The spiritual quest is the work of the human person engaging the life force and the soul enlivening one's life. This course places creativity at the center of what the spiritual quest means for each student as our means of investigation, practice and reflection.  5131
Instructor: Robert Patrick
Class Meetings:  no meeting
Prerequisites: None
Required Reading:
O'Donohue, John. Anam Cara. Harper Collins, 1998.
Cameron, Julia. The Artist's Way. Tarcher, 10th ed, 2002.
Michaels and Stutz. The Tools: Transform Your Problems into Courage, Confidence and Creativity. Spiegel and Grau, 2012
Fulfills: For students who began classes after August 2012, this completes one of the four core course requirements for all Masters degree students. This class must be completed within the first 27 credit hours of instruction. For all other students, this class fulfills the requirement for an Area III class.
var _gaq = _gaq || []; _gaq.push(['_setAccount', 'UA-36611636-1']); _gaq.push(['_setDomainName', 'cherryhillseminary.org']); _gaq.push(['_trackPageview']);
(function() { var ga = document.createElement('script'); ga.type = 'text/javascript'; ga.async = true; ga.src = ('https:' == document.location.protocol ? 'https://ssl' : 'http://www') + '.google-analytics.com/ga.js'; var s = document.getElementsByTagName('script')[0]; s.parentNode.insertBefore(ga, s); })();