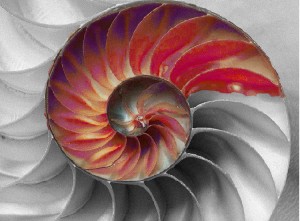 Learning is a lifelong endeavor, encompassing formal studies as well as the richness of life experience. Many enjoy the continuing intellectual stimulation of the classroom. Others seek to enhance their existing skills and knowledge base or learn in a new domain. Still others have a specific vocation for which they need a particular program of learning.
The Pagan Community Education (PCE) department of Cherry Hill Seminary responds to the varying interests of those who do not need a graduate degree. Courses fall into one of several broad categories:  Ethics and Boundaries; History and Fundamentals; Ministry; LeadershipCommunity; Ritual; Electives
A bachelor's degree is not required in order to take a PCE course, although students will find the studies challenging and transformative. Some PCE classes meet in tandem with a master's-level section of the class. PCE courses earn unit hours for those working towards a CHS certificate.  Since Fall 2009, PCE programs replace our previous certificate programs.
The PCE department offers the following certificate programs: the Certificate of Professional Development (27 unit hours), the Certificate of Continuing Education (14 unit hours) and the Certificate of Lifelong Learning (18 unit hours).
Certificate of Lifelong Learning
The Certificate of Lifelong Learning enables coven, hearth and other group leaders to demonstrate achievement in the study of topics important to Pagan ministry. Students who must fit part-time studies into a full-time work schedule and personal-family life will find the Certificate of Lifelong Learning a manageable course of study. Students must attend at least one CHS conference, or two online lectures.
Total 14 unit hours
Certificate of Pagan Pastoral Care for Helping Professionals
The Certificate of Pagan Pastoral Care for Helping Professionals allows clinicians of all kinds who are currently working in the field to become familiar with and prepared to offer care and support to Pagan clients. The program is a survey of Pagan theology and practice, with a special emphasis on issues related to working with Pagan clients. Only professionals who are already trained in basic counseling skills and theories are appropriate for this program. You must currently be a helping professional in a licensable or certifiable profession in one's own state, or obtain prior authorization from Chair of Department of Pagan Pastoral Counseling.
Total 24 unit hours
Certificate of Leadership
The Certificate of Leadership introduces students to the skills, theories and foundations of 21st-century
leadership. In the process, they will explore personal values and beliefs, develop their
capacity for critical self-reflection and have actual hands-on practice in a leadership project.
Whether students are interested in a leadership role in their own individual community or in a larger
forum, they will find this program is designed with the flexibility to allow them to meet their needs
and goals.
Detailed information is found in the Student Catalog, including specific requirements. After careful study, you may begin the process of application by completing the online admission form, but be sure to have all your information available before you start.
When an application package is complete, a representative from the Admissions Committee will contact the applicant to schedule a required personal interview, which may be conducted by telephone or Skype. The applicant's references will be verified. After the interview, the completed Application Package will be reviewed by the Admissions Committee. Applicants will be informed of the committee's decision within 30 days after final review.
Ready to start your educational adventure?