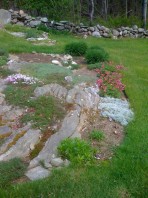 Current tuition rates are as follows:
Insights courses: $85 per course.
Master's-level courses: $145 per credit hour.
Community Ministry Certificate: $100 per month, 15 months.
Students may drop courses with no academic penalty if a request is made in writing (by email) by midnight of the Drop/Add date listed in the online calendar.  Tuition for courses dropped by the Drop/Add date will be refunded at 85%, less the merchant's fee charged by any processing agent.  Refunds may be applied to the next term's tuition, if requested.  Courses dropped after the Drop/Add date will not be refunded.
Tuition rates are subject to change, but the Seminary endeavors to keep classes affordable and avoid frequent tuition increases.  Rates above were set in 2010 and the Board of Directors is currently in discussion about an increase in Fall 2020 which will be announced early in the summer.