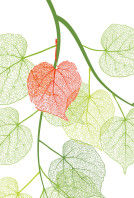 The Certificate of Leadership introduces students to the skills, theories and foundations of 21st-century leadership.  In the process, they will explore personal values and beliefs, develop their capacity for critical self-reflection and have actual hands-on practice in a leadership project.  Whether students are interested in a leadership role in their own individual community or in a larger forum, they will find this program is designed with the flexibility to allow them to meet their needs and goals. No class may be counted in more than one category.  Register Now
Learning Objectives: By the time you have successfully completed the Certificate in Leadership, you will be able to:
1.    Discuss the role the personal values, beliefs and worldview play in thought, action and leadership;
2.    Demonstrate a capacity for critical self-reflection;
3.    Set reachable goals and design steps to reach them;
4.    Conduct an exercise in alternate conflict resolution;
5.    Identify and implement appropriate boundaries;
6.    Articulate the challenges of leadership.
| | |
| --- | --- |
| Ethics & Boundaries | 3 |
| Leadership I | 3 |
| Leadership II | 3 |
| Group Theory & Dynamics | 3 |
| Introduction to Advocacy: An Engaged Spirituality | 3 |
| Alternative Dispute & Conflict Resolution | 3 |
| and 2 electives chosen from: | |
| Building Our Communities | |
| Religion & the Law Post 9/11 | |
| Public Communications for Ministry & Advocacy | |
| Introduction to Interfaith | |
| Nonprofit Management OR Operating a Spiritually Centered Business | |
| Total Certificate of Leadership units | 24 |