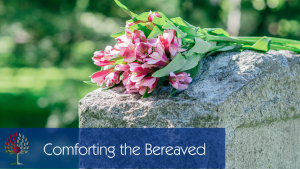 Principles of comforting the bereaved is a course that provides a comprehensive overview of the principles for grieving individuals. Subjects include types of loss, support techniques, specialized subjects, and more.
Instructor: Katharine Bayne, MA
Course Dates: May 3 – May 30 2021
Class Meetings: Mondays, 8:00 PM ET
Required Reading: Readings will be provided.