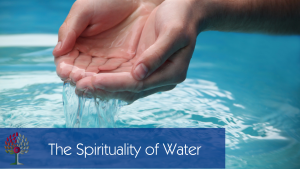 A Summer Refresher
This course will take you on a spiritual and practical journey exploring the element of water. Yes, water is related to the emotions, birth, and sexuality, but there is so much more. Water is the sacred source of all life.  The course will focus on Celtic myths and folk practices and will include practical insights into ecology and self-care through a touch of mermaiding. Marine creatures, including whales, dolphins, and seals will be discussed as well as their magical counterparts, selkies, dryads, and nymphs. You will be encouraged to dive into water, literally, if possible. 
Instructor: Victoria Rourke, MA
Course Dates: July 12 – August 8 2021
Class Meetings: Sundays, 5:00 PM ET
Required reading: Water Witchcraft and Lore from the Celtic Tradition. By Annwynn Avalon. Red Wheel Weiser, 2019.