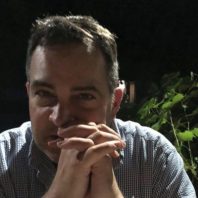 Dear Fellow Travelers Along the Path,
Do you remember what you were doing on Friday morning, March 15th, when you heard news of the shooter in Christchurch, New Zealand? Cherry Hill Seminary was about to open our third symposium, co-sponsored with the University of South Carolina. This year scholars and students came together around the very topic that was suddenly on the world stage – racism and nationalism expressed by some Pagans. Only weeks later, police in Louisiana arrested a man for burning black churches, someone linked even more clearly with racism and its sometimes-Pagan cloak.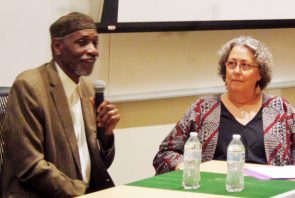 Several who attended the symposium have let us know that their weekend of learning has already resulted in change for the better – in their organizations, their own group and their personal lives. And this is why it is vital that Cherry Hill Seminary continue to grow and thrive. It's not just about "book-learning" but also about holding sacred space for personal exploration, pushing and resetting the boundaries, seeing the world in new ways, opening new doors, finding next steps.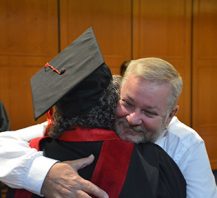 Four people received their Community Ministry Certificate in the past year – the culmination of 15 months of mentored self-directed learning – and the Seminary graduated our fourth Master of Divinity. What happens to these students? Most will never be in the Pagan news or turn up in your favorite bookstore, but they are out there visiting prisons, leading local groups, working for peace and justice with other religious groups, and offering themselves as a door to healing.
Why financially support Cherry Hill Seminary? For starters, if you want to see better-trained Pagans in all of our communities, your gift helps keep our tuition accessible to as many as possible (you will pay about triple in tuition anywhere else).
And not just students, but hundreds of individuals over the years have taken one or two short courses with us (Insights courses are always open to everyone), or attended a conference or webinar. Because our classes are virtual, people around the world can participate from their own computer.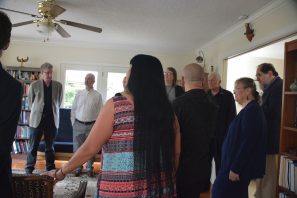 In fact, Cherry Hill Seminary serves all our communities, regardless of religion or non-religion, size, or any other factor. Our students and faculty in several countries and continents are hard at work, building interfaith relationships, volunteering in disasters, and more. We support our differences together, connecting people and traditions in a way that expands our knowledge while fostering community.
But we count on you to make this happen! This small jewel of excellence is pushing hard to be sure we are there in years to come. Tuition alone does not keep our doors open; your contribution makes all the difference.
I have been giving to CHS for several years now, and last year I turned that into an automatic monthly payment of year-round support. Our staff, many of our faculty, and many current or former students are also supporters. We'd like you to join us.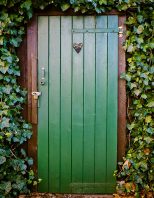 Will you make a gift or pledge now?
This is one place where you can be sure your support is doing what you want it to. The Seminary has a "Gold" rating at Guidestar.org, and all of our annual tax returns are a matter of public record. Please give now and open doors you never imagined.
Yours under the swaying evergreens,
Jeffrey Keefer, Chair, Board of Directors